Who We Are
Join the community and gain access to extensive member benefits.
Learn about our regular in-person & virtual events.
Connect with likeminded clinicians and learn what's happening in your city.
About the Hosts- Destiny Marchitto & Aurora Hefler
My name is Destiny Marchitto (pictured left) and when I started working for Ortho Molecular Products over 13 years ago, I had no idea how much my life would change. Over these 13 years I got married and have become the mother to three fun and amazing boys. With all the education I have received from Ortho along with working with integrative practitioners it has completely changed how my family is treated medically and for that, I will be forever grateful.
I love the relationships I have built over the years with my practitioners and am hopeful that this Functional Forum community will further expand that circle and advance integrative medicine in the Tampa area. I hope you join our Functional Forum Group and take this journey with us.
Hello, I am Aurora Hefler (pictured right). I am an Account Executive with Ortho Molecular Products in Orlando, Florida. I currently live in Maitland, FL with my husband and our two golden retrievers. My passion for preventive medicine stems from losing my father to stage 4 prostate cancer in 2017. He was the picture of health from the outside. Unfortunately, his cancer was found once it had already turned into stage 4.

Knowing what I know today, a better relationship and more personalized care from his providers would have benefited him and potentially intercepted the warning signs that would have come before stage 4. After losing him, it became very clear to me how important the provider and patient relationship is.

Through this community it's my goal to help bring providers together and give them an opportunity to help one another with the many challenges you have every day. It is my hope that these connections will help strengthen and expand the preventative/functional medicine approach throughout Florida.
Why You Should Join Our Community
Healthcare practitioners and clinicians, you are not alone.
Since 2014, the Functional Forum has been the place where likeminded healthcare professionals have come together to learn, build their communities and enhance patient care and practice management. As a branch of the Functional Forum, our community provides a space for functional integrative healthcare professionals from all disciplines to thrive and catalyze the transformation of medicine.
Clinicians join this community so they can meet likeminded practitioners and:
Gain trustworthy referrals
Expand their clinical toolboxes with exclusive resources and information
Brainstorm with peers on patient cases
Gain access to thought leaders in the industry
Connect with new patients
Learn best practices for running a modern practice
Who can become a member?

This is an inclusive community of health professionals passionate about root-cause care.
Conventionally trained practitioners interested in functional integrative medicine
Generalists (primary care, family medicine)
Integrative Medicine (chiropractors, acupuncturists, physical therapists, dentists)
Specialists (psychiatrist, pediatrician, cardiologist, etc.)
Food focused practitioners (registered dieticians, nutritionists)
Lifestyle medicine, precision medicine and naturopathic medicine practitioners
Health coaches
Medical stakeholders
Digital health entrepreneurs
Sponsors of Tampa, FL Functional Forum Community
Inspiration, community and practice management solutions
E-learning content, programs and podcast help practitioners streamline and scale their practices
Professional-grade dietary supplement brand backed by research and results
170+ products for a wide range of health categories, from foundational nutrition to GI health and immune support
Clinical programs and resources to streamline your practice
Home of Group Visit Toolkits and much more
- Rupa Health is the best place to order labs. From beginning to end, we take care of the entire labwork ordering process

- Order, track and gert results from 30+ lab companies in one HIPAA-compliant lab portal

- No membership or subscription required. Your patients get discounted wholesale prices plus a 7% service fee

Sign up here!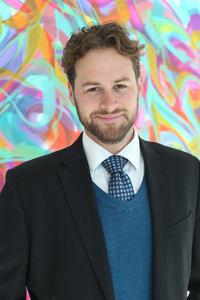 "Building local communities of integrative practitioners around the world is the most important next step for the reinvention of medicine" 
- James Maskell, Founder of the Functional Forum
Subscribe for the Latest in Root-Cause Medicine